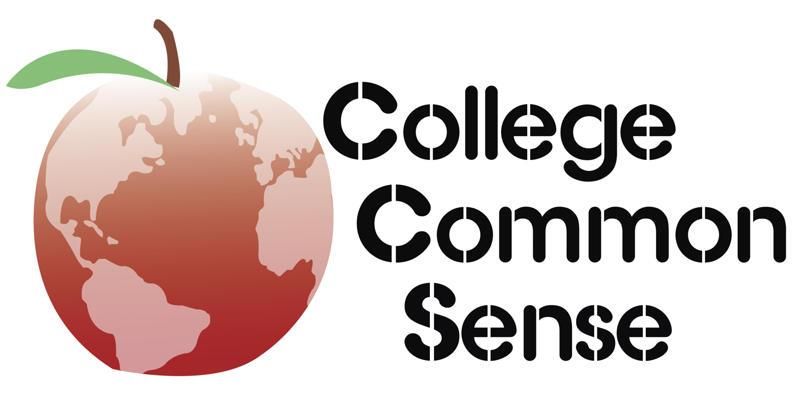 College Common Sense
recently gave the TOS Review Crew the opportunity to review their program
College Common Sense: Going to College and Paying For It
Online Video and Workbook.
College Common Sense is a DVD and Workbook program that leads you through the process of applying to colleges and finding ways to pay for it. While this program is geared towards teens and their parents, it could also be useful to parents of younger children in their planning for the future.
The program includes DVD videos, a workbook, and a free newsletter with lesson plans. For $55, you can purchase a DVD and printed workbook, or for $25 you can get online access to the videos and PDF files of the workbook for 12 months. I am reviewing the online version.
As we went through the lessons, my 16 year old daughter and I thought that there was a good basic outline of steps you should take for this process. It leads you through choosing colleges to apply to, filling out the FAFSA applications and why you should, and walks you through a system to keep track of scholarship applications.
We felt like the videos AND worksheets were not BOTH needed. The videos just repeat what is said in the worksheets. My daughter and I both felt like we got the information needed just from reading. We aren't huge fans of video instruction anyway, so these videos really just seemed like a time waster to us.
I found the video to be of a poorer quality. The sound and and video were not in sync with one another, which made it rather hard for us to watch. I'm not sure if it was just our connection or a problem with the videos themselves. We opted to listen to much of the video without watching.
I feel like many of the steps that are suggested to take immediately require some idea of what career path you want to follow. I know for our family, even the decision to attend college at all is based on whether my child's chosen career/path in life requires it. Then, college choices depend entirely on the field in which they are interested in entering. My 16 year old sophomore still has no clue what she wants to do after high school, so many of the suggestions in these lessons are frustrating for her. It did, however, cause her to begin thinking a little more seriously about college and what she would like to do after graduation.
The weekly lesson plans (which are free as is the newsletter) have test prep suggestions, and group projects that you can do with your siblings. For example, in week two a project is outlined that involves finding out what industries and schools there are in your town.
While I found the information to be useful, I don't believe I would pay $25-$55 to access it. Much of the information presented could be found on your own with a little research. That said, if you want all of the steps laid out for you, then this may be a good investment for you. I would recommend this more for parents of high school age and up.


Disclaimer: I received a free copy of this product through the Schoolhouse Review Crew in exchange for my honest review. I was not required to write a positive review nor was I compensated in any other way. All opinions I have expressed are my own or those of my family. I am disclosing this in accordance with the FTC Regulations.