High School Prep Genius is a softcover book that sells for $29.95. This book is meant to be used by the student as they make their way through high school.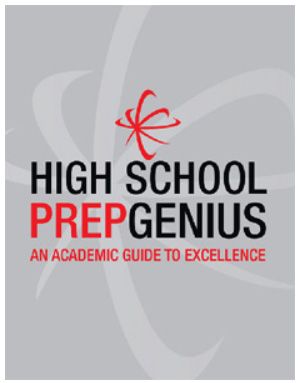 Portions of the book are set up workbook style, so the student can keep track of tasks and accomplishments throughout high school. This is meant to be used as a planning tool, not as a schedule.
There are also reading sections for both the student, and the parent that go over many important topics for high schoolers preparing for life after high school. Topics include healthcare, spiritual growth, testing, college prep, study skills and more.

I particularly liked the check lists, and the questions geared towards getting the student to think about the future and what they would like to do. I wasn't as fond of the section encouraging students to question their faith, mostly because of the way it was worded. While the intent seemed to be sure students are grounded in their beliefs, it had an air of whatever you believe is ok. This isn't a book solely for our belief system, so it is understandable.


This is book can be a valuable tool for parents and students to keep communication open about their transition to adulthood. While by no means comprehensive, it seems to be a good launching point for those that are unsure about the steps needed to get from high school freshman to college freshman.
I would recommend this book to high schoolers and their parents!